Here is our quarterly, expanded edition of American Hero News. It contains:
American Hero News Article
Investment Commentary
Research Update
Investment Performance
If you have any comments or questions feel free to contact us.
Sincerely,
The American Values Team
April 2012
---
Supporting American
Hero Companies
April 17, 2012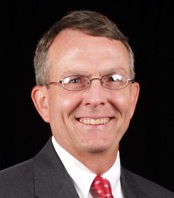 In keeping with our new slogan, "Supporting American Hero Companies", we have expanded the American Hero Index portfolio to include ALL American Hero Companies. Until now, the portfolio consisted of the top scoring 76 companies. We thought it was important to give investors the opportunity to tangibly support every one of these companies whose dedicated teams of employees are making a positive impact on our culture and our country.
We will continue to also provide our American Hero Equity portfolio. It consists of a concentrated group of 20-30 stocks representing those Hero companies we feel have superior opportunity for long term growth. As one might conclude from his thoughtful commentary below George Parks, CFP, the lead investment manager on this portfolio, has done an excellent job of carefully evaluating every stock in the Hero Universe to see which ones are a good fit. This portfolio has a track record going back to April of 2004, whereas the American Hero Index portfolio's record dates from December 2009. Results are below and on the performance page of our web site
The extensive process for identifying American Hero Companies has been continuously refined over the last 10 years. The ENORMOUSLY challenging task is to identify those companies that best reflect the American values of Integrity, Caring, and Courage. Lead analyst, Benny Van Huss, uses numerous research methods including our own proprietary values questionnaire which includes over 300 questions to dig deep into the "soul" of the company. If the company scores at least 390 points of a possible 500, it is included. Each Hero Company gets an annual review. It's only fair to say that some companies have dropped off the list as the result of the annual reviews. Out of the thousands of companies considered, only 112 are currently eligible for designation as an American Hero Company.
Obviously, our focus is quite different than most investment firms and, therefore, I sometimes wonder how we have survived over all these years. Maybe it's because values like Integrity, Humility, Diligence and Caring don't go out of style even in the competitive world of the marketplace. Also, maybe there ARE a growing number of investors who want to support those companies that reflect the Eternal values which have helped make America, as Ronald Reagan said, a shining "City Upon a Hill".
Carter LeCraw, CFP
CEO, American Values Investments, Inc.
---
Investment Commentary
April 2012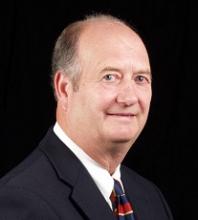 The American Hero Models were rebalanced during March. The rebalancing process for the American Hero Equity Model involves the evaluation of each position to determine its merit relative to the model. As a result of this analysis three positions were removed and three added.
Amedysis, a provider of home health and hospice care, was removed due to performance issues related to the uncertainty of health care legislation. The services provided are likely to grow significantly over the long term but the political environment makes investing in the businesses providing those services very risky. Varian Medical Systems, a provider of radiology treatment and diagnosis will be added to the health care sector maintaining its market concentration. Sherwin Williams', paint supplier, sector classification was changed from consumer discretionary to materials (building), and therefore it is being removed in order not to be over-weighted in that very cyclical sector. Johnson Controls, a maker of automobile parts for new cars, is being added to keep the consumer area from being under weighted. Finally, Teradata, a small provider of data storage, was replaced with Microchip Technologies whose fundamentals are stronger.
The second part of the rebalancing process brings all holdings back to an equal weight which means reducing the positions that have increased in value and reducing the positions that have decreased in value. The results of the rebalancing include changing the model from being over-valued to being fair-valued, reduced volatility benefitting long term return, and maintaining proper diversification. The style remains a core multi-cap blend with a slight shift from small-cap to mid-cap.
The American Hero Index was updated to include all American Hero Companies instead of being limited to the top 76 companies based on American Hero Scoring. For this quarter that means there are 112 positions in the model. The minimum score was also increased slightly. This model was also rebalanced to equal weight so most of the existing 76 positions were reduced to create the resources to add the additional positions. The style of the index also continues to be a core multi-cap blend with a slight shift from large-cap to small-cap.
After one of the best first quarters ever the stock market, as defined by the Standard and Poor's 500, is currently fairly valued to slightly over valued based on fundamental price and earnings analysis. In order for stock prices to increase and hold that increase earnings will need to continue to grow. Corporate profit margins are at historical highs, so the economy will need to grow for companies to improve profitability. First quarter earnings will be reported over the next few weeks. Early indications from company forecasts point to more muted earnings relative to the last few quarters.
All said stock prices could be headed to the typical summer doldrums. An unexpected geo-political or weather event could magnify the downside as better than expected economic indicators could add to last quarter's gains. Hopefully there is not a repeat of last summer's retreat.
---
Research Summary
1st Quarter 2012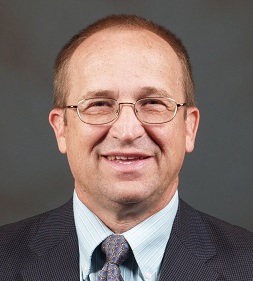 Benny Van Huss - Research Analyst
American Hero Companies beginning of year 125

Companies considered for Hero designation 17

Companies gaining American Hero designation 0

Companies losing Hero designation 13 *

Companies receiving annual review 84

American Hero Companies end of period 112 *

Approved American Hero Candidates 54
* The number of American Hero Companies decreased was, primarily, the result of our raising the minimum score to qualify from 375 to 380 (out of a possible 500).
---
Investment Performance
3/31/2012
3/31/2012

1 year
(simple)

3 years
(annual)

5 years
(annual)

H. Equity inception
4/30/04
(simple)

H. Index inception
12/31/09
(simple)

Americans Hero Equity
+6.17
+26.99
+4.44
+77.76
N/A

American Hero Index

+4.86
N/A
N/A
N/A
+40.30

Wilshire 5000 Equal Weight
(main benchmark)

+1.02
+33.71
+2.71
+77.35
+25.92

S&P 500 Total Return
(see note 4)

+8.54

+23.42

+2.01
+49.63
+32.30
---
Disclosures
Figures are shown as percentages (%).
An allowance of 1% per annum for fees and/or expenses has been deducted from both models which reflects an estimate of fees charged by American Values Investments. Most financial advisors will charge additional fees. No fees were deducted from the benchmark return figures.
The primary benchmark is the Wilshire 5000 Index Equal Weight which contains over 6,500 stocks that trade in the U.S. including issues on the New York Stock Exchange (NYSE), NASDAQ Stock Market, and the American Stock Exchange (AMEX). It is often referred to as the 'Total Market Index' because it covers a wide variety of publicly traded companies. Performance assumes all dividends are reinvested; you cannot invest directly in the index. We use an "equal weighted" index as a benchmark because once each year we adjust all of our holdings so that each individual stock postiion represents an equal dollar amount (or close to an equal dollar amount) of the portfolio.
We believe the Wilshire 5000 Equal Weight index is a reasonable benchmark on which to evaluate the financial effectiveness of our individual equity selections. The S&P Total Return index is shown to give an idea of how an "equal weighted" strategy might compare to other "cap-weighted" indexes.
The above figures were computed by a third party, Bridge Portfolio.
One, three and five year figures are annualized returns. The "since inception" returns are simple total returns.
The figures are not audited and do not represent performance of individual accounts.
The performance is based on an investment of $100,000 at inception and includes market appreciation/depreciation and dividends.
The American Hero Equity Model is a concentrated (20-30 stocks) selected exclusively from the American Hero Universe, equal weighted representing at least 7 of 10 sectors as defined by Standard & Poor's. The stocks can range from small to large and from value to growth as defined by Morningstar. Any sector represented is at least 50% of the S&P 500 weighting and no more than 200%. No stock represents more than 5% of the model at initial purchase. The model is rebalanced annually. The stocks are selected based on a proprietary investment merit analysis based on 10 -15 fundamental matrices.
The American Hero Index Model consists of the top scoring companies (currently 76) from the American Hero Universe (currently 122). To be included in the American Hero Universe a company must score a minimum (currently 375) out of 500 on a proprietary analysis of the company's corporate culture. The analysis focuses on the four key values of Integrity, Humility, Diligence, and Caring.
Past performance is no assurance of future results. Investing in equity markets involves risk; you could lose a significant portion or all of your original investment. All recommendations are based on our experience and may or may not have been profitable in the past, now or in the future. These performance figures may not reflect the impact that material economic and market factors might have had on our decision making if we had actually managed clients' accounts.