American Hero News


What Are American Values?


by John De Troye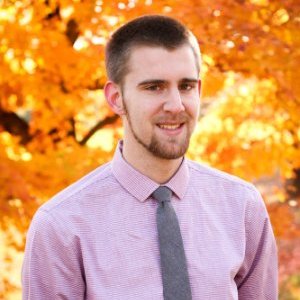 Since the early colonies, America has always been unique. It's relatively late discovery in the history of the world opened up the possibility for settlement by an unusual group of people. Many individuals and families came to America to find freedom from religious persecution and other non-Christian influences. Others wished to find wealth, excitement, and opportunity in the new world. These early settlers imported a religious and physical character that allowed them to survive during the challenges of early American life. Thus, the early Americans who influenced the founding generation were a citizenry of exceptional integrity, humility, diligence, caring, and courage-the five key values that we endorse at American Values Investments.
Why Do we Call These American Values?
Integrity, Caring, and Courage are not only American, but they are what can make -- and have made -- American better. Russell Kirk, the father of Modern American Political Conservatism, argued that "All aspects of any civilization arise out of a people's religion...."[1] What people believe and how they act characterizes their society. Therefore, a successful nation requires a solid moral foundation. These five values comprise a key part of this moral foundation.
Why these Three Values?
The three also best reflect traditional American values. They are three simple principles; yet, they have a huge impact on the character of individuals and companies. We encourage businesses to act according to these three values because a strong commitment to virtue encourages a better America and a brighter future. Not only are these values good for America, they are good for business. Businesses with integrity are trusted; caring impacts communities; courage enables a business to keep moving forward despite the challenges that they face. Each value is good for business and by extension, good for America.
Why are we Encouraging Companies to Act According to these Values?
Our philosophy in a nutshell is: help America by helping great companies. We want to encourage the things that make America better by having businesses rise above the common goal to merely earn money. Making money is a normal and acceptable practice, but we believe that businesses can reach beyond normal and become exceptional. Therefore, we want to help encourage companies that endeavor to be better than the rest. Not only do investors help support moral companies, but they support competitive companies. Our hope is that by investing in our portfolio, you support the growth of integrity, caring, and courage in America through great business.
How does Investing Encourage these Values?
When a company takes a stance for a position that several people reject, those people will often start a boycott. They all collectively refuse to support the business through the use of their money. Boycotts seriously affect business when enough people join the cause. American Values Investments operates on the same assumptions, but our goal is to encourage good behavior and support businesses through investing money appropriately.
Why Does it Matter?
Cicero, the great Roman orator, once wrote in his treatise The Republic: "The customs of our ancestors molded admirable men...Our age, however, inherited the Republic as if it were a beautiful painting from bygone ages, its colors already fading from antiquity; and not only has our time neglected to freshen the colors of the picture, but we have failed to preserve its from and outlines."[2] Our modern generation has inherited a similar situation. We have done little to teach the next generation and preserve the good in our American heritage. America is not perfect. Perfection is hardly a reasonable goal, but there is much work that can be done. Through the means of investments we can play a small part in encouraging great people to do better.
[1] Russell Kirk, The Roots of American Order, 4th ed. (Wilmington, DE: Intercollegiate Studies Institute, 2003), 14.
[2] Russell Kirk, The Roots of American Order, 4th ed. (Wilmington, DE: Intercollegiate Studies Institute, 2003), 8.
---
Investment Commentary
​July 2014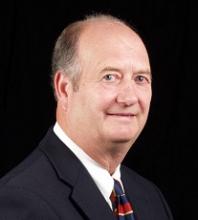 The most interesting characteristic of the equity markets during the second quarter was the lack of volatility. There were a number of factors both fundamental and tactical that certainly could have heightened market swings. The sentiment coming into the year was that the corporate earnings would not continue the growth rate of the 2013. The economy as defined by Gross Domestic Product (GDP), as first reported, was consistent with that sentiment; however each of the following revisions including the final number showed a fairly drastic reduction in economic activity. In spite of the slower economy, corporate profits proved to be in line, if not slightly better than forecast and the markets seemed in agreement. Tacticians appear to react more to the first releases than to revisions, once again consistent with the overall stock prices. Much of the monthly economic data released, since the beginning of the second quarter indicates that the economy is improving. Of course there has been the occasional dissenting statistic, all of which point to volatile markets. Furthermore, there have been plenty of geopolitical circumstances to rile the markets. Historically, markets have been rather volatile during the months leading up to non-presidential election cycles.
As we move into the third quarter, election rhetoric is likely to increase while many corporate forecasts are a bit more optimistic particularly in regard to the fourth quarter. Historically equity markets have done better than average during the fourth quarter after a non-presidential election cycle. Fundamentals indicate that stocks are at least fairly priced and moving closer to being fully priced. Typical market cycles see stock prices move from fully priced to being significantly overpriced before correcting. If the economy does improve then fundamentals will also improve, justifying current prices and if strong enough could provide support for even higher market values. If the economy slows stock prices could become over priced rather quickly. It seems that the fundamentals have enabled the market to basically move steadily during the recent past, but it is usually the tactical and emotional factors that drive short time price fluctuations.
---
Research Annual Summary
​as of June 30, 2014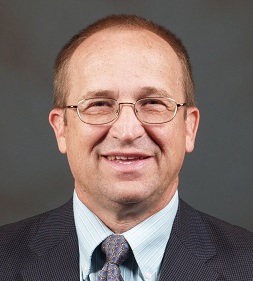 Benny Van Huss Research Analyst
American Hero Companies - beginning of quarter - 111
Public companies considered for Hero designation - 19
Public companies gaining Am Hero designation - 0
Public companies losing Am. Hero designation - 7
Am Hero Companies receiving annual review - 68
American Hero Companies - end of quarter - 104
American Hero Company candidates - end 2013 - 46
More information about our research methodology can be found in the American Hero Companies section of our web site.
---
Investment Performance as of June 30, 2014
Although investment performance is not our primary goal we believe financial rewards often result for companies whose management teams pursue a values-driven approach to business. Therefore, if we maintain our "values first" approach to stock selection we feel we have a reasonable opportunity for satisfactory long-term financial results.
​-Carter LeCraw, CEO
| | | | | | |
| --- | --- | --- | --- | --- | --- |
| 6/30/2014 | 1 yr (simple) | 3 yrs (annual) | 5 yrs (annual) | 10 yrs (annual) | Since inception 12/31/09 (simple) |
| Americans Hero Equity | +16.46 | +11.00 | +18.52 | +8.45 | N/A |
| American Hero Index | +22.62 | +13.32 | N/A | N/A | +96.14 |
| Wilshire 5000 Equal Weight | +27.89 | +16.02 | 21.38 | +10.28 | +93.56 |
| S&P 500 Total Return | +24.61 | +16.58 | +18.83 | +7.78 | +93.32 |
| Dow Jones Industrial | +15.56 | +13.57 | +17.83 | +7.63 | +81.42 |
Disclosures
Figures are shown as percentages (%).
An allowance of .6% per annum (60 basis points) for fees and/or expenses has been deducted from both models which reflects an estimate of fees charged by American Values Investments. Most financial advisors will charge additional fees. No fees were deducted from the benchmark return figures.
The primary benchmark is the Wilshire 5000 Index Equal Weight which contains over 6,500 stocks that trade in the U.S. including issues on the New York Stock Exchange (NYSE), NASDAQ Stock Market, and the American Stock Exchange (AMEX). It is often referred to as the 'Total Market Index' because it covers a wide variety of publicly traded companies. Performance assumes all dividends are reinvested; you cannot invest directly in the index. We use an "equal weighted" index as a benchmark because once each year we adjust all of our holdings so that each individual stock position represents an equal dollar amount (or close to an equal dollar amount) of the portfolio.
We believe the Wilshire 5000 Equal Weight index is a reasonable benchmark on which to evaluate the financial effectiveness of our individual equity selections. The S&P 500 Total Return Index is shown to give an idea of how an "equal weighted" strategy might compare to some of the more traditional "cap weighted" indexes.
The above figures were computed by a third party, Bridge Portfolio. They reflect the performance of our models which is not necessarily the composite performance of all accounts invested in these models.
One, three and five year figures are annual percentage returns. The "since inception" returns are simple, cumulative returns.
The figures are not audited and do not represent performance of individual accounts.
The American Hero Equity Model is a concentrated (20-30 stocks) selected exclusively from the American Hero Universe, equal weighted representing at least 7 of 10 sectors as defined by Standard & Poor's. The stocks can range from small to large and from value to growth as defined by Morningstar. Any sector represented is at least 50% of the S&P 500 weighting and no more than 200%. No stock represents more than 5% of the model at initial purchase. The model is rebalanced annually. The stocks are selected based on a proprietary investment merit analysis based on 10 -15 fundamental matrices.
The American Hero Index Model consists of the total American Hero Company Universe of 100-125 public companies. To be included in the American Hero Universe a company must score a minimum 380 out of 500 on a proprietary analysis of the company's corporate culture. The analysis focuses on the four key values of Integrity, Humility, Diligence, and Caring.
Past performance is no assurance of future results. Investing in equity markets involves risk; you could lose a significant portion or all of your original investment. All recommendations are based on our experience and may or may not have been profitable in the past, now or in the future. These performance figures may not reflect the impact that material economic and market factors might have had on our decision making if we had actually managed clients' accounts.