We hope you enjoy this expanded quarterly edition of our newsletter.
The American Values Team
April 2014
---
American Hero News


Tennessee Firm Looks to the Underappreciated Role of Values in Its Investing Decisions


David Lee Smith, contributing author

From our first meeting I had little question that Carter LeCraw was a likable sort. We'd chanced upon one another at an event in Johnson City, Tennessee, and our initial chat probably lasted all of a single minute. That, however, was enough time for me to discover that he was -- and is -- CEO of East Tennessee-based American Values Investments. The money management firm's primary selection process is based on criteria I hadn't seen used as the first screen of any other investment firm at which I'd worked or knew about: values, morals, and ethics. This type of values-driven analysis certainly fits with my personal belief system. So, as a longtime securities trader and analyst, I found the firm's approach tremendously appealing.

LeCraw and I stayed in contact after our initial introduction, and not long ago I was honored by his request that I work with him and his colleagues as a consulting economist. I thereby find myself in a league with a team of resolute values-driven professionals, all of whom are as amiable as their leader. They're also every bit as passionate about stocking their portfolios with values-driven companies.

George Parks, a methodical Virginian, serves as the firm's Vice President and Chief Investment Officer, while Benny Van Huss, who earlier put in more than three decades at highly regarded Eastman Chemical (EMN), does most of the digging into companies' stated and observed principles and values. Diana Hodge, whose background includes years of involvement in faith-based endeavors, helps keep American Values' ship upright in the areas of compliance and operations. Charlie Murphy, a retired Presbyterian minister, performs the same oversight on the spiritual side from his role as the firm's chaplain.

Solid managements build exemplary companies

None of this is to imply that the American Values' folks eschew conventional investment analysis in favor of a total reliance on less easily quantifiable values assessments. But interestingly, their initial values-driven criteria often unearth corporations that fair well from the traditional investment tools that I'd applied for decades. As a repeat member of the Wall Street Journal's all-star research team, I was pleased to discover that the firm's American Heroes companies -- the term applied to corporations on the top rung of the values ladder -- included several names that I earlier found to be compelling from a traditional investment perspective. This was particularly evident within the energy industry, in which I'd both worked and selected investment targets for years.

From my still early perspective, Parks seemingly puts the firm's approach best when he says that atop its careful financial and market-based analyses, AVI "adds another layer." Included in that tier are the elements that set American Values apart from nearly all other money managers. They result largely from Van Huss's extensive digging into each company's moral and ethical landscape.

Defining that added layer

The product of that digging is a numerical adaptation, with 500 constituting the potential maximum values-related points for any one company. Each corporation's score is derived from a perception of management's attention to five key areas: integrity, humility, diligence, caring, and courage. While the role of most of these categories is apparent, caring involves such factors as the nature of benefits provided to employees and their families, along with the degree to which companies add to the quality of life in the cities and communities where they operate. Courage largely boils down to a management's willingness "to do what is good and right, even it may adversely affect profits."

The first steps

Self-effacing though he may be, LeCraw was raised amid a well-known Atlanta family. His grandfather, Roy LeCraw, a significant inspiration in Carter's life, was the city's mayor, served in four wars, became successful in Atlanta real estate, and eventually became a missionary to the Far East. Carter attended Georgia Tech on a tennis scholarship and served four years as a Navy supply officer after college. He spent some time with his dad in Atlanta real estate syndication and eventually earned his Certified Financial Planner designation. At the same time, he developed a deeper interest in investments.

In the late 1990s he incorporated American Values Investments, Inc. The impetus for the firm sprang from his observation that "No other firms were targeting, for investment, values-driven companies." By that time he and his wife Debbie, a physician, had relocated to Johnson City to facilitate her medical internship. Their attraction of upper-East Tennessee was sufficiently strong -- Dr. LeCraw had been raised in the Knoxville area, before attending medical school in Georgia -- to cause them to plant roots there. Those roots now include their son Peter, who will head for Texas and engineering studies in the fall of 2014.

Early in his professional career LeCraw had become intrigued by the concept of operating a business from a values-driven and even faith-based perspective. A key driver there was his reading of God Owns My Business, a book co-authored by Stanley Tam and Ken Anderson that deals with the intersection of commerce and Christianity. This eventually culminated in LeCraw seeking out public companies that were operated on foundations of ethics and and other desirable principles. He also credits pharmaceuticals magnate John Gregory with putting American Values "on the map" by contributing substantial start-up capital and designating millions of his own dollars for investment by the American Values team.

The team

Parks joined American Values in 2001, following 20 years as an executive with Belk, Inc., the nation's largest privately held department store chain. An economics graduate of North Carolina's prestigious Davidson College, he oversees the management of the firm's portfolios. Believing strongly in a carefully balanced and diversified approach to investing, he notes that American Values currently holds shares in nine of the 10 major sectors. These days he's highest on technology, health care, and consumer discretionary companies.

Van Huss, a former client, was added to the American Values team five years after Parks. He uses an exacting and time-consuming variety of methods, mostly internet-based, in ferreting out the values policies and approaches of the firm's target companies. The result is the above-described values point system. In a sense, he brings to bear an optimum foundation for his unusual task: As he notes, "I didn't realize how good a company Eastman (Chemical) was until I began looking at other companies." He succinctly describes his values- and faith-based corporate analyses as, "taking objective information and being subjective with it."

Hodge works closely with the entire team in figuratively "keeping tabs on the American Values beans." LeCraw notes that her ability to stick to a tight and disciplined budget has been extremely helpful over the years.

Looking toward a bright future

When asked about his vision for the firm's future, LeCraw responds, "Obviously, I would like to see it expand. The concept of integrating a person's deeply held values with their investments can go mainstream." He then adds, "I want this message to reach multitudes of small investors, because they understand the "value of values". If that can occur the investing establishment will have to accept it. As more investors accept and understand what we, and a few others like us, are doing, we expect a groundswell of support to follow."

As one who joined the trading desk of a major Wall Street investment banking firm directly after college -- and longer ago than I care to specify -- I find LeCraw's contention difficult to contest. The citizens of our progressively more topsy-turvy nation are clearly in search of stability and a return to solid, dependable values. What better way to move forward on that quest than with an investment approach that incorporates concerns about faith and managerial values into the stock-picking mix?

More about the author, David Lee Smith
As a consultant and contributing author for American Values Investments, Inc. David Lee Smith is an economist, investment analyst, and writer. He and his wife, Virginia, are active members of Christ Our Savior Lutheran Church and often enjoy attending sporting events especially UT football, basketball and tennis.
---
Investment Commentary April 2014
​
George Parks, Chief Investment Officer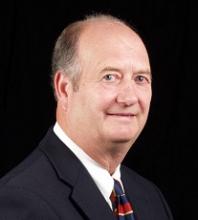 American Values Investments completed its annual rebalancing procedure in the middle of March. One purpose of the process is to execute the discipline of buying low and selling high. Another purpose for the American Hero Equity Model is to realign the individual holdings to reflect the current market indicators and the investment merit standards. This year there was more activity than in the recent past. The end result was the replacement of six stocks. Three stocks were removed due to losing hero status during the annual review process. Two stocks were removed in order to shift the sector allocation to be more in line with the markets and economic indicators. The previous model was overweight towards defensive stocks. One stock was added due to its better overall investment merit. Aflac was added to increase the exposure to the financial sector. Aflac has been in the model before and with its repositioned investments and new product offering it stood out as the best alternative for that sector. CR Bard, a medical device maker and Henry Schein, a dental supply company were added to the health care sector where one company lost hero status and another's investment merit continues to slip. JB Hunt, a transportation services company and Donaldson, a maker of industrial filters were added to the industrial sector where there were two vacancies due to companies losing hero status. Gildan Activewear, an apparel manufacturer was added to increase the exposure to the consumer discretionary sector. Three new companies AutoZone; Dollar General, and Kohl's were added to the American Hero Index.
Since the above changes were made during the third week of March their impact on model performance was limited. Overall equity prices are near where they began this year with plenty of ups and downs along the way, and based on fundamentals stocks are fairly priced. In order for stock prices to have sustainable growth fundamentals will need to increase. A general theme from year end reports was a cautious outlook for the first half of 2014. At this point McCormick is the only company in the active model to report first quarter results. McCormick's results were better than they had predicted with solid demand and growth in Europe and China. Management reaffirmed its guidance for 2014 and is still cautious concerning the second quarter. Of course this is only one company, but the indication is that equity prices may be under pressure through the summer. As is always the case, geo-political events could increase or decrease those pressures.
Another factor that may put downward pressure on market valuations is the perception that interest rates are going to rise, and that is bad for stocks. The flip side is that interest rates are historically low and rising interest rates are an indication of a strengthening economy, with stock prices increasing until interest rates reach levels roughly twice the current levels. Given the above points add the historical patterns of annual market cycles plus mid-term election patterns; I would not be surprised by a summer swoon and year end recovery.
More information about our investment strategy and process can be found on our web site in the Investing Section.
---
Research Annual Summary
as of March 31, 2014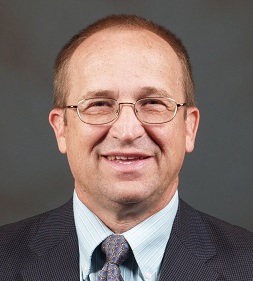 Benny Van Huss Research Analyst
American Hero Companies - beginning of quarter - 114
Public companies considered for Hero designation - 11
Public companies gaining Am Hero designation - 3
Public companies losing Am. Hero designation - 6
Am Hero Companies receiving annual review - 46
American Hero Companies - end of quarter - 111
American Hero Company candidates - end 2013 - 46
More information about our research methodology can be found in the American Hero Companies section of our web site.
---
Investment Performance
as of March 31, 2014
Although investment performance is not our primary goal we believe financial rewards often result for companies whose management teams pursue a values-driven approach to business. Therefore, if we maintain our "values first" approach to stock selection we feel we have a reasonable opportunity for satisfactory long-term financial results.
~ Carter LeCraw, CEO
| | | | | | |
| --- | --- | --- | --- | --- | --- |
| 3/31/2014 | 1 yr (simple) | 3 yrs (annual) | 5 yrs (annual) | H Equity inception 4/30/04 (simple) | H Index inception 12/31/09 (simple) |
| Americans Hero Equity | +15.42 | +10.48 | +21.26 | +132.14 | N/A |
| American Hero Index | +19.72 | +12.34 | N/A | N/A | +90.65 |
| Wilshire 5000 Equal Weight (main benchmark) | +32.24 | +15.43 | +29.48 | +169.98 | +91.68 |
| ​S&P 500 Total Return (see note 4) | +21.86 | +14.66 | +21.16 | +107.79 | +83.70 |
Disclosures
Figures are shown as percentages (%).
An allowance of .6% per annum (60 basis points) for fees and/or expenses has been deducted from both models which reflects an estimate of fees charged by American Values Investments. Most financial advisors will charge additional fees. No fees were deducted from the benchmark return figures.
The primary benchmark is the Wilshire 5000 Index Equal Weight which contains over 6,500 stocks that trade in the U.S. including issues on the New York Stock Exchange (NYSE), NASDAQ Stock Market, and the American Stock Exchange (AMEX). It is often referred to as the 'Total Market Index' because it covers a wide variety of publicly traded companies. Performance assumes all dividends are reinvested; you cannot invest directly in the index. We use an "equal weighted" index as a benchmark because once each year we adjust all of our holdings so that each individual stock position represents an equal dollar amount (or close to an equal dollar amount) of the portfolio.
We believe the Wilshire 5000 Equal Weight index is a reasonable benchmark on which to evaluate the financial effectiveness of our individual equity selections. The S&P 500 Total Return Index is shown to give an idea of how an "equal weighted" strategy might compare to some of the more traditional "cap weighted" indexes.
The above figures were computed by a third party, Bridge Portfolio. They reflect the performance of our models which is not necessarily the composite performance of all accounts invested in these models.
One, three and five year figures are annual percentage returns. The "since inception" returns are simple, cumulative returns.
The figures are not audited and do not represent performance of individual accounts.
The American Hero Equity Model is a concentrated (20-30 stocks) selected exclusively from the American Hero Universe, equal weighted representing at least 7 of 10 sectors as defined by Standard & Poor's. The stocks can range from small to large and from value to growth as defined by Morningstar. Any sector represented is at least 50% of the S&P 500 weighting and no more than 200%. No stock represents more than 5% of the model at initial purchase. The model is rebalanced annually. The stocks are selected based on a proprietary investment merit analysis based on 10 -15 fundamental matrices.
The American Hero Index Model consists of the total American Hero Company Universe of 100-125 public companies. To be included in the American Hero Universe a company must score a minimum 380 out of 500 on a proprietary analysis of the company's corporate culture. The analysis focuses on the four key values of Integrity, Humility, Diligence, and Caring.
Past performance is no assurance of future results. Investing in equity markets involves risk; you could lose a significant portion or all of your original investment. All recommendations are based on our experience and may or may not have been profitable in the past, now or in the future. These performance figures may not reflect the impact that material economic and market factors might have had on our decision making if we had actually managed clients' accounts.