American Hero News


Patriotic Corporations


David Lee Smith and Benjamin Van Huss

American History is replete with examples of patriotic individuals; inspiring examples of integrity, caring and courage to whom we owe so much. But, what about groups of people? Can they not also operate in a patriotic manner? Indeed, corporations that strive to operate consistently in their nation's best interests are all too infrequently regarded as patriots. But think about it: That's precisely what they are.

Constructing a patriotic legacy -- Fluor Corporation
For starters, Irving, Texas-based engineering and construction company, Fluor Corporation (FLR), has become celebrated for its commitment to hiring men and women with military backgrounds. The company, which serves sectors as varied as oil and gas, industrial and infrastructure, government, and power, clearly recognizes that veterans are likely to arrive with evidence that they possess optimum degrees of loyalty and dependability, among other virtues.

Just this year, Fluor was recognized as one of America's Best Employers. Also in 2015, for the ninth year in succession, the company ranked among G.I. Jobs magazine's Top 100 Military Employers. With 40,000 employees working on major projects globally, Fluor is clearly making a positive difference in the United States of America.

Driven to hire the best -- J.B. Hunt Transport Services
About 350 miles northeast of Fluor's headquarters lies the Lowell, Arkansas, the base of J.B. Hunt Transport Services (JBHT).The company operates a massive fleet of its own and customer-owned transportation equipment, with which it provides intermodal, dedicated contract, integrated capacity, and truck services. In doing so, it touches the continental United States, Canada, and Mexico.

Like Fluor, Hunt is an active supporter of veterans in filling its employee ranks. As management has stated, "J.B. Hunt has always held those who serve or have served our country in the highest esteem. It's their dedication that allows Americans to live free. We are proud of our record of hiring and supporting the nation's veterans, National Guard and Reservists."

Contributing to our country's defense -- Devon Energy Corporation
Another sizable company that has been lauded for a patriotic approach to its business is Oklahoma City-headquartered Devon Energy Corporation (DVN). The company, which has achieved a $23 billion market capitalization, explores for and produces oil, gas, and natural gas liquids in the United States and Canada. Its key venues include the Anadarko Basin, the Barnett Shale, and the Eagle Ford play in the U.S. In Canada, it's active in the Jackfish and Pike heavy oil projects in Alberta.

Devon was recently named one of 15 recipients of the Secretary of Defense Employer Support Freedom Award, the highest honor the Defense Department gives to employers who support of National Guard and Reserve employees. In presenting those awards, Secretary of Defense Ashton Carter said, "These outstanding employers have not only earned this award, they have earned the nation's gratitude."

Privately working for the public good -- Combined Insurance of America
Lest you assume by now that only public companies can become noteworthy for patriotic operations, consider the case of Combined Insurance. The company is ultimately a subsidiary of Zurich, Switzerland's New York Stock Exchange-listed ACE Limited (ACE). It specializes in the provision of individual supplemental accident, disability, health, and life insurance. The subsidiary -- Combined is actually a unit of ACE Group, itself a subsidiary of ACE Limited -- that garnered first place, numero uno, among the Military Friendly organization's listing of its Top 100 employers.

As if that weren't enough, on the first day of this month (July, of course), Combined Insurance of America announced a new initiative focused on hiring of veterans and their spouses in areas with high military populations. The company has already placed team leaders, who will build sales forces, in or near Fort Bragg, North Carolina; Fort Hood, Texas; Baltimore; Buffalo; and Portland, Oregon. An obvious next addition will be San Antonio, the site of several U.S. Air Force bases.

In announcing the new program, Art Kandarian, a retired U.S. army colonel and Combined vice president of sales and military markets said:
The initiative will give some of our new military hires an opportunity to report to a leader with military experience, which is important to them and helps to make their transition into the civilian workforce easier. It's a win for them and a win for us. Combined Insurance gets dedicated, hard-working leaders, and they get a meaningful career with military camaraderie.
There are, of course, numerous other companies, both public and private, that have discovered the ongoing value of attention to veterans and their spouses. From an investment perspective, however, It's an approach that all too frequently is ignored. Nevertheless, it's difficult to conclude that delving into a target company's approach to patriotism doesn't improve the possibility of ferreting out the soundest of entities, those with potentially the strongest values and the most robust staying power.

More about the author, David Lee Smith
As a consultant and contributing author for American Values Investments, Inc. David Lee Smith is an economist, investment analyst, and writer. He and his wife, Virginia, are active members of Christ Our Savior Lutheran Church and often enjoy attending sporting events especially UT football, basketball and tennis.
---
MARKET COMMENTARY - July 2015

George Parks, CFP - Chief Investment Officer
Generally Sound Markets Amid a Topsy-Turvy World
As we moved into the second quarter of 2015, the markets accelerated the display of volatility that characterized the prior three months. But while the first quarter witnessed a sluggish overall economy, the second quarter's key indicators evidenced what could constitute something of a rebound. For instance:
Employment numbers maintained a slow, but steady, upward trek. And while that move has been anything but spectacular, there's little reason to believe that a near-term reversal is in the offing.
Personal income and consumer spending -- obviously two closely related indexes -- similarly increased during the quarter. That, despite a continuation of an at-best moribund labor participation rate.
Crude oil prices essentially stabilized, following a downward dip during much of the prior year. It's worth noting, however, that the first half of July has witnessed price slippage in many commodities, including both crude and copper. The causal factors likely included concern about the Chinese and European economies, along with a domestic stock buildup.
Interest rates moved slightly higher during the period, although from an historical perspective, they're still figuratively occupying the lowlands.
Foreign exchange rates stabilized during the quarter, with the U.S. dollar remaining relatively strong.
Equity prices declined somewhat during the second quarter of 2015 (S&P -0.23; DJIA -.88; W5000 -.048). Thus far, based largely on international concerns, the early September quarter has behaved with cork-in-a-storm volatility. At this juncture, our assessment of equities' fundamentals leads us to a conclusion that, while not yet excessively frothy, they're approaching a fully-priced scenario.
The foggy future
It remains nigh onto impossible to predict with real confidence where the markets may be headed for the remainder of 2015. As indicated above, while U.S. economic fundamentals are displaying some signs of shaking off their seven-year lethargy, China appears to be far from the world-driving powerhouse of three or four years ago.
At the same time, while MENA's (the Middle East and North Africa) chaos has had a less profound effect on international economies than might have been anticipated, it's difficult to assume that the world's essential immunity from goings on in that region are a given for even the short and intermediate terms.
And along with its decided economic softening, China's antics in Asian waters, should they expand, don't bode especially well for global economic and geopolitical conditions. At the same time, all too many of the European nations are operating under conditions that hardly could be considered robust.
Overall, then, while we've hardly become ursine, we believe that current conditions are dictating an intensified bottom-up mentality in the analysis or expansion of equity portfolios.
---
CULTURAL PERFORMANCE - Second Quarter 2015
This new section will report on the "cultural" performance of American Companies. It will highlight specific ways, during the quarter, these companies have performed in helping America become a better and brighter "City upon a hill".
Covenant Transportation Group (CVTI) continues to spread a courageous message of life on the back of each of their trucks as they roll from "sea to shining sea".
Lloyd's Barbeque Company (St. Paul, Minn.), the local manufacturing plant owned by Hormel Foods Corporation (HRL), announced that it will donate a total of $10,000 to Second Harvest Heartland and House of Charity's Food Centre to help combat hunger in the Twin Cities and surrounding communities.
The Teradata (TDC) Global Service Customer Support Center earned its tenth consecutive certification. The certification was granted after an extensive on-site audit by the Service Strategies Corporation, an independent rating organization that administers the Service Capability and Performance Support Standards. Teradata beat the audit benchmark in many of the categories and posted its best overall rating to date.
Sysco Corporation (SYY) and its specialty produce company FreshPoint were recognized with the Produce for Better Health (PBH) Foundation's prestigious Role Model Award. The annual award recognizes public and private organizations for outstanding efforts in increasing the visibility, recognition and impact of the "Fruits & Veggies-More Matters" national health campaign.
Regeneron Pharmaceuticals, Inc. (REGN) announced the winners of the third annual Regeneron Prize for Creative Innovation, an award designed to acknowledge, reward and foster talented early-career biomedical scientists. This year, Regeneron awarded $155,000 in prize money to 10 awardees and two institutions.
Ramsey Solutions is entering the Christian radio space and has joined forces with Salem Media Group (SALM) to initially launch in twenty of its major markets including Dallas, Houston, Philadelphia and Atlanta. "Financial Stewardship and Dave Ramsey are synonymous in the Christian community. Having Chris Brown on our stations providing our listeners with sound biblically-based financial advice that comes from inside the walls of Ramsey Solutions is a huge service to our audience and we are thrilled to have this program in our lineup," said David Santrella, Salem President of Broadcast Media.
---
INVESTMENT PERFORMANCE as of June 30, 2015
Although investment performance is not our primary goal we believe financial rewards often result for companies whose management teams pursue a values-driven approach to business. Therefore, if we maintain our "values first" approach to stock selection we feel we have a reasonable opportunity for satisfactory long-term financial results.
​- Carter LeCraw, CEO
<
| | | | | | |
| --- | --- | --- | --- | --- | --- |
| 6/30/2015 | 1 yr (simple) | 3 yrs (annual) | 5 yrs (annual) | 10 yrs (annual) | Since inception 12/31/09 (simple) |
| Americans Hero Equity | +5.34 | +12.16 | +14.54 | +7.39 | N/A |
| American Hero Index | +3.62 | +14.33 | +15.22 | N/A | +103.24 |
| Wilshire 5000 Equal Weight | +2.45 | +18.18 | +13.79 | +9.06 | +98.31 |
| S&P 500 Total Return | +7.42 | +17.31 | +17.34 | +7.89 | +107.67 |
| Dow Jones Industrial | +7.21 | +13.77 | +15.41 | +8.32 | +92.28 |
---
Research Quarterly Summary as of June 30, 2015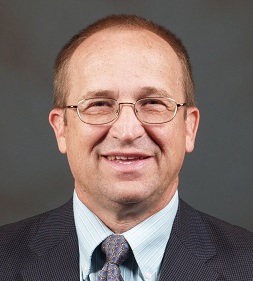 Benny Van Huss Research Analyst
American Hero Companies - beginning of quarte - 113
Public companies considered for Hero designation - 55
Public companies gaining Am Hero designation - 4
Public companies losing Am. Hero designation - 2
Am Hero Companies receiving annual review - 15
American Hero Companies - end of quarter - 115
American Hero Company candidates - end of quarter - 56
More information about our research methodology can be found in the American Hero Companies section of our web site.