We hope you enjoy this expanded quarterly edition of our newsletter.

The American Values Team
October 2014
---
American Hero News


Integrity - The First of Three Company Values We Consider


by David Lee Smith and Benny Van Huss

We've described previously how we at American Values Investments extend our efforts to ferret out appropriate equities for our portfolios well beyond the typical analytical process. Oh sure, we carefully scrutinize each candidate's financial and operating strengths, along with the perceived direction of the industry or industries within which it operates.

But our concerns are more focused on an area that we believe is critical to a company's long-term strength, its attention to an array of values. In the process, we're especially concerned with three core areas for each company: its specific attention to Integrity, Caring and Courage. This article will focus on the first of those values, Integrity. (Two subsequent articles are planned to discuss each of the other values.)

In assessing a company's relative values performance untold hours are spent in examining all manner of corporate documents and filings, along with outside articles and reports about the organization and its management. On occasion we will also send a survey directly to the company requesting more information. Theoretically, the potential maximum achievable values score for a company is 500 points.

Delivering on Integrity - J.B. Hunt
Let's take a look at the meaning of corporate integrity, as we view it, and consider five of the public companies from our American Hero universe that we scored the highest in this critical area. Quite simply, integrity relates to a company's self-ascribed mission and the vision it sets for itself as it relates to its various publics. Frequently, those items are forthrightly posted on the corporation's web pages or other documents. And they often result in the receipt of awards and additional forms of recognition that further demonstrate external recognition of management's unswerving commitment to its core values.

You've almost certainly noted more than a few of J.B. Hunt Transportation Services (JBHT) trucks plying their trade on the nation's highways. You may not realize, however, that Arkansas-based Hunt sits at or near the top of American Value's list of companies for which integrity is of supreme importance. Indeed, the operator of nearly 60,000 tractor-trailers, whose total American Values score is a lofty 431 points, was named just this year by the Institute for a Drug-Free Workplace as Company of the Year for its substance-abuse prevention program.

Beyond that, with jobs often scarce for returning veterans these days, Hunt makes a special effort to benefit that group. As Craig Harper, the company's executive vice president and chief operating officer has said, "J.B. Hunt has always held those who serve or have served our country in the highest esteem. It's their dedication that allows Americans to live free. We are proud of our record of hiring and supporting the nation's veterans."

Producing Where it Counts - Devon Energy
Oklahoma City-based Devon Energy (DVN) is a substantial oil and gas exploration and production company that operates in such major North American plays as the Barnett Shale of North Texas, the Permian Basin in West Texas and New Mexico, and the Rockies. The company's repertoire includes the operation of fully 24,000 wells, along with midstream and marketing services.

In addition to its more than 700 million barrels of oil equivalent, Devon takes pride in its carefully-conceived ethical standards. As is stated in its corporate literature,"The most important of our values, integrity, defines the core of every relationship we have. Whether inside the company or outside the company, integrity establishes the trust that is critical to the relationships that make our values work. Embracing honesty and integrity as our most important values means we stick by our word and we will always do the right thing, even when no one is looking."

Getting to the Meat of Values - Tyson Foods
Just a few miles from J.B. Hunt's home base sits the Springdale, Arkansas, headquarters of Tyson Foods (TSN), another company that fares admirably in American Values' analyses. The processor and marketer of chicken, beef, pork, and prepared foods notes in its literature that, "Faith-friendly is in our culture at Tyson Foods. Most of our team members come to work with spiritual commitments. They value the relationships in their lives."

Adherence to those sentiments is demonstrated by the company's contingent of more than 100 chaplains. Their task it is to provide pastoral care for Tyson employees.

Banking on Ethics - Synovus Financial
On the western border of Georgia sits Columbus, a city that is perhaps best known for its proximity to Fort Benning, the massive U.S. Army base. The city is, however, also the headquarters of Synovus Financial (SNV), a multi-faceted institution that provides a host of retail and commercial banking and financial services through 261 offices spread across much of the South.

In addition to having been named one of America's most admired companies by Fortune magazine,Synovus has also been the recipient of 21 Greenwich Excellence Awards, following a selection process that involves more than 30,000 market research interviews with companies across the U.S. It's corporate literature includes the promise of "an unwavering commitment to our corporate values: Treating people the way we want to be treated..."

Constructing a Top-Notch Approach - Fluor Corporation
Like Synovus, Irving, Texas-based Fluor Corporation (FLR), the giant engineering and construction company, has similarly been lauded by Fortune. And like Hunt, it's been recognized for the recruitment of those with military backgrounds. Indeed, Fluor has been named by G.I. Jobs magazine as one of the premier employers of veterans.

Regarding its own code of business conduct and ethics, the company says, "Fluor works to ensure that all employees, regardless of geography or culture, have the tools and resources they need to maintain the highest standards of ethical compliance." The code, which has been "developed with employee input" is reviewed and updated on at least an annual basis.

These companies are but a sampling of those that we believe have distinguished themselves by their ongoing attention to integrity. We've observed that companies whose attention extends beyond the mere accumulation of profits frequently outperform many of the market indexes over time.

In an upcoming article we will focus on the value of "caring" and provide examples of companies that we believe excel in this important area.Time-tested principles and values, like the three we use in our research, have been essential to the founding and building of our country. Investor support of present-day corporate evidences of these values can help build a build a better and brighter America.

More about the author, David Lee Smith
As a consultant and contributing author for American Values Investments, Inc. David Lee Smith is an economist, investment analyst, and writer. He and his wife, Virginia, are active members of Christ Our Savior Lutheran Church and often enjoy attending sporting events especially UT football, basketball and tennis.
---
Quarterly Investment Commentary

by George Parks and David Lee Smith
The Unsteady Markets: More Questions Than Answers
During the past several weeks the equities markets have been characterized by all the stability of a cork bobbing about in a fierce Pacific storm. Indeed, while the general bias has been toward lower levels, each day -- or perhaps parts of each day -- has typically resulted in yet another white-knuckle adventure, often comprised of triple-digit movements for the averages.Of course, all this has occurred amid an earnings season in which the majority of companies that have reported their quarterly results have had generally solid news to impart.
Clearly, the roiled markets have been leaned on by a host of generally disparate variables. For instance, events in the Middle East have hardly represented the stuff of stability. And additionally, a host of economies around the globe have displayed unmistakable signs of weakness. Plummeting crude oil prices, while largely beneficial for the industrialized world, have done no favors for Vladimir Putin's Russia, which, like its new pal China,is beset by its own brand of issues. The Fed's future approach to its years-long quantitative easing effort still bears no guarantees, and the all-day-every-day proliferation of news about Ebola is anything but bullish.
The Domestic Scene
Focusing on the U.S., the latest gross domestic product number we have remains the 4.6% growth in the second quarter. That result represented a total turnaround from the first quarter's negative 2.1% weather-related buffeting . Nevertheless, it's important to note that consumer sentiment remains tepid at best, and consumers account for at least two thirds of GDP.
The jobs numbers have been OK of late, although nowhere near as robust as some close to the Obama administration would have us believe. At the same time, few seem willing to talk (or even think) about the cloud on the horizon represented by the approaching employer mandate portion of the Affordable Care Act. Under that provision of the Act, companies with 50 or more employees will be forced to deal with the option of continuing to provide healthcare coverage for all employees -- almost certainly at steadily increasing rates -- or paying a $2,000 fine (the so-called employer responsibility payment) for each uncovered employee above the first 30 workers. Neither choice is likely to constitute a proverbial shot in the arm for the domestic economy.
An International Glance
Internationally, the picture remains cloudy at best. While we're never certain about the reality of the numbers and indexes emanating from China, it does appear that the country is awash in new corporate debt. In September, Morgan Stanley reported that, in the first half of this year, the country's companies assumed 5.4 times more debt than ever before for a similar period. This, while the profit margins for many of those same companies continue to constrict, and the country's version of a producer-price index has slid by 6.7% during the past three years.
Similarly, concerns about economic growth, or lack thereof, in Europe have hindered markets worldwide for some time. And Russia's already puny economy will obviously be hard-pressed to withstand any further or protracted slide in crude prices.
Additional Considerations
Where are those crude levies headed? The response, which is anyone's guess, would seem to depend upon a combination of the international economic factors just described and a continued avoidance of significant supply interruptions in the increasingly chaotic Middle East. At this juncture, however, it's now tough to find anyone willing to forecast an imminent return to higher levels.
And what about the Fed? With the U.S. economy seen as having returned to at least something of a growth mode, the central bank has tapered its bond buying efforts from $85 billion not long ago to this month's $15 billion. But market conditions of late have some close to the Fed calling for an extension of the stimulus program, obviously as an elixir for the market's woes.
We at American Values Investments are constrained, like everyone else, to carefully monitoring economic and market events as they emerge. At this juncture, we can only hope that our specific approach to portfolio building will result in a steadiness that will stand our holdings in good stead vis-a-vis the declining averages.
---
Research Quarterly Summary as of September 30, 2014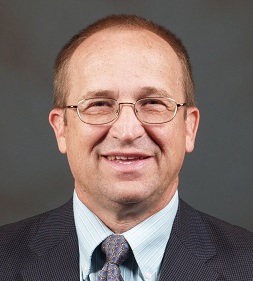 Benny Van Huss Research Analyst
American Hero Companies - beginning of quarter - 104
Public companies considered for Hero designation - 27
Public companies gaining Am Hero designation - 2
Public companies losing Am. Hero designation - 0
Am Hero Companies receiving annual review - 0
American Hero Companies - end of quarter - 106
American Hero Company candidates - end of quarter - 44
More information about our research methodology can be found in the American Hero Companies section of our web site.
---
Investment Performance as of September 30, 2014
Although investment performance is not our primary goal we believe financial rewards often result for companies whose management teams pursue a values-driven approach to business. Therefore, if we maintain our "values first" approach to stock selection we feel we have a reasonable opportunity for satisfactory long-term financial results.
​- Carter LeCraw, CEO
| | | | | | |
| --- | --- | --- | --- | --- | --- |
| 6/30/2014 | 1 yr (simple) | 3 yrs (annual) | 5 yrs (annual) | 10 yrs (annual) | Since inception 12/31/09 (simple) |
| Americans Hero Equity | +5.25 | +14.85 | +14.15 | +8.12 | N/A |
| American Hero Index | +7.71 | +18.52 | N/A | N/A | +88.31 |
| Wilshire 5000 Equal Weight | +8.94 | +22.95 | +12.75 | +10.01 | +82.03 |
| S&P 500 Total Return | +19.73 | +22.99 | +15.70 | +8.11 | +95.50 |
| Dow Jones Industrial | +15.29 | +19.02 | +14.85 | +8.15 | +84.82 |
DISCLOSURES
Figures are shown as percentages (%).
An allowance of .6% per annum (60 basis points) for fees and/or expenses has been deducted from both models which reflects an estimate of fees charged by American Values Investments. Most financial advisors will charge additional fees. No fees were deducted from the benchmark return figures.
The primary benchmark is the Wilshire 5000 Index Equal Weight which contains over 6,500 stocks that trade in the U.S. including issues on the New York Stock Exchange (NYSE), NASDAQ Stock Market, and the American Stock Exchange (AMEX). It is often referred to as the 'Total Market Index' because it covers a wide variety of publicly traded companies. Performance assumes all dividends are reinvested; you cannot invest directly in the index. We use an "equal weighted" index as a benchmark because once each year we adjust all of our holdings so that each individual stock position represents an equal dollar amount (or close to an equal dollar amount) of the portfolio.
We believe the Wilshire 5000 Equal Weight index is a reasonable benchmark on which to evaluate the financial effectiveness of our individual equity selections. The S&P 500 Total Return Index is shown to give an idea of how an "equal weighted" strategy might compare to some of the more traditional "cap weighted" indexes.
The above figures were computed by a third party, Bridge Portfolio. They reflect the performance of our models which is not necessarily the composite performance of all accounts invested in these models.
One, three and five year figures are annual percentage returns. The "since inception" returns are simple, cumulative returns.
The figures are not audited and do not represent performance of individual accounts.
The American Hero Equity Model is a concentrated (20-30 stocks) selected exclusively from the American Hero Universe, equal weighted representing at least 7 of 10 sectors as defined by Standard & Poor's. The stocks can range from small to large and from value to growth as defined by Morningstar. Any sector represented is at least 50% of the S&P 500 weighting and no more than 200%. No stock represents more than 5% of the model at initial purchase. The model is rebalanced annually. The stocks are selected based on a proprietary investment merit analysis based on 10 -15 fundamental matrices.
The American Hero Index Model consists of the total American Hero Company Universe of 100-125 public companies. To be included in the American Hero Universe a company must score a minimum 380 out of 500 on a proprietary analysis of the company's corporate culture. The analysis focuses on the four key values of Integrity, Humility, Diligence, and Caring.
Past performance is no assurance of future results. Investing in equity markets involves risk; you could lose a significant portion or all of your original investment. All recommendations are based on our experience and may or may not have been profitable in the past, now or in the future. These performance figures may not reflect the impact that material economic and market factors might have had on our decision making if we had actually managed clients' accounts.