American Hero News


Courage, The Third of Three Values We Consider


by David Lee Smith and Benjamin Van Huss

What follows is the final installment of our three-part series detailing the quintet of values that we at American Values Investments view as crucial for all companies that ultimately become part of our portfolios. Thus far, we've told you about adherence to Integrity and Caring, factors to which our target corporations must demonstrate attentiveness if they're to join the ranks of what we term our American Hero companies.

There is, however, one more standard that must be included in the repertoires of each member of our Hero contingent, Courage. Lest you become confused by the notion of a corporate entity demonstrating a capacity for acting courageously, consider one noteworthy example. Covenant Transportation Group (CVTI), a Chattanooga-based trucking and transportation brokerage company, includes what may be considered by some a controversial statement on the backs of each of its truck trailers: "It's not a choice; it's a child." But despite its ability to ruffle some feathers, that bold notation apparently has cost the company very little in lost business.

Perpetually promoting the positive
Please recognize that our own quest for values-based entities in corporate America is an entirely positive exercise. Rather than allowing ourselves to be dragged down by searches for the worst in American business, our goal is entirely one of locating what constitutes the best from that world. In the process, we eschew the typically singular fixation on investment performance. Not surprisingly, however, there is some evidence that the partnerships with the sorts of companies that emerge from our analyses may yield superior returns in the long run. In any event, our determination to adhere to the positive is ultimately directed toward bettering our society and in the process, our great nation.

Our values analyses are thoroughly quantified and hardly the product of seat-of-the-pants whimsy. Out of a possible 500 points from all five values categories, a company must reach a 380-point threshold to qualify for Hero status.

Defining corporate courage
Let's look briefly at some of the elements of Courage in the vernacular of American Values Investments. For starters, we can turn to what we think is a spot-on definition from the MacMillan dictionary: "Courage is the ability to do something that you know is right or good, even though it is dangerous, frightening, or very difficult."

Included would be senior management's commitment to values and to doing what is right, even if strict adherence to the proverbial high road may temporarily result in a negative effect on, say, corporate profits. You're hardly alone if that particular criterion seems to represent a sine qua non for the overall promotion of corporate values. But in addition, Courage in a company setting must include ongoing efforts to improve products, services, and processes.

Leading the pack -- KForce, Inc.
Sitting atop the list of companies that have scored highest in the Courage category is KForce Inc. (KFRC). The Tampa-headquartered company provides an array of professional and technical specialty staffing services, both in the U.S. and abroad. In the process, it adheres to strict values standards in all aspects of its operations.

In fact, clearly stated in KForce's literature is a notation that "We value the community, nation, and world in which we live. We understand and embrace our civic responsibility to contribute to our nation and to make a positive difference -- both beyond and within our workplace." Examples of the company's specific application of its attention to values are the existence of corporate chaplains, remote and flex-time working opportunities, bible studies, and other ministry activities.

Courage in its chemistry -- Eastman Chemical
Immediately behind KForce in the Courage rankings is Kingsport, Tennessee-based, Eastman Chemical Company (EMN). As its name implies, Eastman is a specialty chemicals producer. But beyond that, it is also the developer of a third party code of conduct. Labeled "Doing business with Eastman," the code pulls no punches in outlining the uniformly high ethical standards that Eastman expects of its business partners. Eastman employees also receive annual training in the set of standards.

Last year Eastman Chemical was recognized by Ethisphere Institute for its efforts to continually raise the bar on ethical leadership and corporate behavior. As the company has stated, "Accountability. Empowerment. High-Performance Culture. Whatever you call it, we hold ourselves to high standards. And we use the same discipline to manage our individual performance as we do in managing our other business and operating processes."

Courageously stating its beliefs -- Cass Information Systems
Next in line is Cass Information Systems (CASS). The St. Louis company provides payment and information processing services to a wide range of companies throughout the U.S. Those processes emanate from two segments, Information Services and Banking Services. Regarding its attention to values, Cass management has noted, "To all those we contact, we have a responsibility to conduct our affairs honestly, with integrity, and with a genuine concern for their interests. This includes our customers and community, our shareholders and staff."

Beyond that, the company's president, Eric H. Brunngraber, noted in a recent annual report, "While we are grateful to be able to share (Cass's) results with you, we remain actively aware of our dependence on God for all that is meaningful in life." But not all that is noteworthy about Cass results from within the company. As but one example of externally-generated kudos, in 2013 the Cass was recognized by AT&T as a "Supplier Sustainability" award winner.

The Values of Mid-America - MAA (formerly known as Mid-America Apartment Communities)
Immediately behind Cass sits MAA (MAA). From its home base in Memphis, Tennessee, this independent real estate investment trust owns and operates apartment complexes that it has either developed or acquired. Among the company's laudable programs is its work with Apartment Life (a Christian-based nonprofit organization) in the placement of ministry teams in an increasing number of its complexes.

What the doctor ordered -- Lifepoint Hospitals
In fifth place for its demonstrable display of Courage is Lifepoint Hospitals (LPNT). Located in Brentwood, Tennessee, a Nashville suburb, the company operates about 65 general acute-care hospitals, primarily in rural locations within 21 states. It also owns and operates several nursing schools.

HealthStream -- a worldwide provider of talent management and other products and services for the healthcare industry (serving 65% of U.S. hospitals) -- has presented Lifepoint with a number of honors. Included have been satisfaction awards based on the feelings and experiences of employees, inpatients and outpatients, and physicians.

It's purely coincidental that three of the top five corporations on our Courage scale are based in Tennessee. In realty, all American Hero companies, located across our great nation, have demonstrated the Courage of their convictions. On that basis, the last of our values criteria is hardly the least.
More about the author, David Lee Smith
As a consultant and contributing author for American Values Investments, Inc. David Lee Smith is an economist, investment analyst, and writer. He and his wife, Virginia, are active members of Christ Our Savior Lutheran Church and often enjoy attending sporting events especially UT football, basketball and tennis.
---
MARKET COMMENTARY - APRIL 2015

George Parks, CFP - Chief Investment Officer
Fundamentals indicate that the overall economy continues to plug along not too hot not too cold. Historically that is a good environment for equity prices. January and February did show so slowing in consumer spending an important component of the economy. It is yet to be determined if it was the weather or a result of a change in basic sentiment do to the previous recession, probably a combination of both. March figures indicate that consumers are beginning to loosen their purse strings a bit. Speculations about when and how fast interest rates will rise and the strength of the US dollar have received much attention in relation to how stock prices will behave in the near term. Much of the rhetoric has been that these two factors are bad for equities. These factors seem to affect businesses that use debt and export the most. While they are challenges for businesses, it is important to remember that it is high interest rates that restrain stock prices not necessarily rising interest rates. Also, a stronger dollar makes it difficult for exporters but it is helping the Euro zone become a more stable.
During March the annual rebalance process was completed. The main objectives are to trim the winners and buy back into the better valued stocks or buy low and sell high. It also prevents any over concentration. Another objective is to consider the above factors and make any corresponding adjustments to the overall make-up of the model portfolio. The individual stocks have been monitored all year and any significant negative trends would be considered as well. As a result of the analysis two stocks C H Robinson Worldwide and CenterPoint Energy were sold. C H Robinson is in the transportation industry, they have taken on some debt in order to expand their international presence both headwinds for them. In addition with J B Hunt Transportation there was already extra exposure to transportation. CenterPoint is a utility company that uses much debt to finance operations and growth a common element in that sector. Syntel an application software company in the technology sector was added. Technology has become the largest sector of the market and is becoming more of differentiated for more businesses in all areas of the economy. Edwards Lifesciences a medical device provider in the Health Care sector was also added. Demographics and research bode well for this sector for many years. Overall the model remains about the same as far as economic sensitivity which is also close to that of the overall market as defined by the S & P 500.
---
Research Quarterly Summary as of March 31, 2015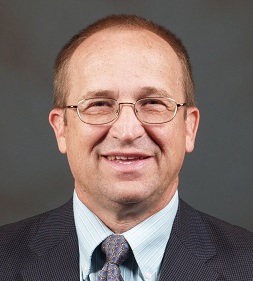 Benny Van Huss Research Analyst
American Hero Companies - beginning of quarter 116
benny sears 1
Benny Van Huss Research Analyst
Public companies considered for Hero designation 70
Public companies gaining Am Hero designation 0
Public companies losing Am. Hero designation 3
Am Hero Companies receiving annual review 101
American Hero Companies - end of quarter 113
American Hero Company candidates - end of quarter 52
More information about our research methodology can be found in the American Hero Companies section of our web site.
---
Investment Performance as of March 31, 2015
Although investment performance is not our primary goal we believe financial rewards often result for companies whose management teams pursue a values-driven approach to business. Therefore, if we maintain our "values first" approach to stock selection we feel we have a reasonable opportunity for satisfactory long-term financial results.
​- Carter LeCraw, CEO
| | | | | | |
| --- | --- | --- | --- | --- | --- |
| 3/31/2014 | 1 yr (simple) | 3 yrs (annual) | 5 yrs (annual) | 10 yrs (annual) | Since inception 12/31/09 (simple) |
| Americans Hero Equity | +9.43 | +11.54 | +13.70 | +7.88 | N/A |
| American Hero Index | +8.48 | +13.56 | +13.77 | N/A | +106.81 |
| Wilshire 5000 Equal Weight | +3.29 | +16.28 | +11.75 | +9.37 | +97.98 |
| S&P 500 Total Return | +12.73 | +16.11 | +14.47 | +8.10 | +107.09 |
| Dow Jones Industrial | +10.57 | +13.18 | +13.23 | +8.17 | +95.07 |