American Hero Company
August 20, 2013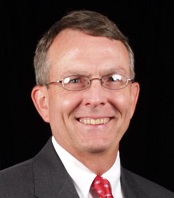 We are excited to add NorthWestern Corporation (NWE) to our list of American Hero Companies. NorthWestern Energy, as it is locally known, provides electricity and natural gas in Montana, South Dakota, and Nebraska.
Within our values categories NorthWestern scored particularly high in Customer Relations, Supplier Relations, Vendor Relations and Environmental Leadership. Of significant note was their inclusion, for the third year in a row, to the Forbes list of "America's 100 Most Trustworthy Companies". In 2012 they received recognition by the Montana Worksite Health Promotion Coalition for excellence in promoting worksite health and the company has won the ServiceOne award for outstanding customer care numerous times in the last decade.
Over the last several years we have become more conscious of the importance of good corporate governance and, therefore, have put in place additional scoring procedures to better evaluate this category. Noteworthy is NorthWestern which attained the highest score of any of our American Hero Companies in this category.
On the community and charitable front the company has a Community Works program that, last year, provided close to 2 million dollars to support and promote community development. In 2013 its Corporate Volunteer Partner is the faith-based charity, Habitat for Humanity. Additionally, almost 80 percent of NorthWestern employees volunteer their time to various community activities.
No company is perfect, but it does appear that the NorthWestern Energy's management is making a concerted effort to operate from a firm set of foundational principles. Our analyst even noted there was, in his words, a "very impressive" Code of Conduct statement.
Our goal is to support public companies like NorthWestern by directing investor funds to them through our American Hero Portfolios. Their stock (symbol NWE) will soon be added to our American Hero Index portfolio and will be eligible for consideration for our American Hero Equity portfolio. We believe investors in American Hero Companies are partnering with their dedicated teams of employees to build a better and brighter America for us and our children.
Carter LeCraw, CFP®
American Values Investments, Inc