Here is our expanded quarterly newsletter. Along with an article it contains:
Investment Commentary - George Parks, CFP
Research Update - Benny Van Huss
Investment Performance
If you have any questions or comments feel free to contact us.
Sincerely,
The American Values Team
July 2013
---
Kforce
American Hero Company
July 17, 2013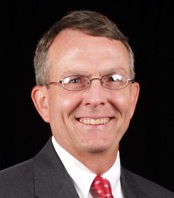 KForce (symbol KFRC), a staffing company headquartered in Tampa, Florida, is intentional about integrating Biblical principles and Christian values into the marketplace. This is reflective of an encouraging viewpoint, shared by many corporate leaders in America, that businesses can be points of light in the challenging realm of the marketplace.
The Kforce vision and values statements are prominently posted which encourages the management staff to cultivate a values-driven culture. The first value listed is "Respect" followed by this comment, "A critical core value of our firm is to treat our clients and candidates with the highest level of personal respect." When asked to comment on company values, CEO Dave Dunkel replied, "Our values are real to us and there are no exceptions to enforcement - regardless of role, level or tenure." As an example Dunkel related an instance when some top sales people were terminated for violations of core values. He along with other Kforce leaders believe that Christian values are personal and can be lived out each day through the lives of people in business.
Kforce also uses creative methods to care for its employees and the community. It has, for example, worked with Corporate Chaplains of America for over 10 years to provide employee assistance and guidance to its 2,500 core employees. It also provides opportunities for on-site, weekly Bible studies and, unlike many public corporations, does not limit contributions to "non-religious" charities. Its foundation has donated to numerous faith-based organizations including All Pro Dad, Family First, and Hope Children's home.
Even though management strives to "walk the talk" Dave Dunkel would be one of the first to acknowledge that doing business from a values-driven perspective is a constant challenge. Maybe that is why Dunkel is an active participant in C12, a national organization with over 1,000 members dedicated to helping Christian CEO's "build great businesses for a greater purpose". C12 incorporates a "hands-on" approach and requires its members, including Dunkel, to meet monthly in small groups with other CEOs to learn important Biblical business concepts.
Kforce must be doing something right. It has won several "Best Places to Work" awards over the last several years from both the Tampa Bay Times and the Tampa Bay Business Journal. It also has one of the lowest voluntary turnover rates in the industry.
As the result of the Kforce team's concerted efforts to apply the Timeless values upon which our country was founded to the marketplace, the company has been designated an American Hero Company. As such, its stock is included in our American Hero Company Index portfolio. We are indeed grateful for companies like Kforce whose management team, employees and, yes, even shareholders are contributing to a better and brighter America.

Carter LeCraw, CFP
CEO, American Values Investments, Inc.
---
Investment Commentary
July 2013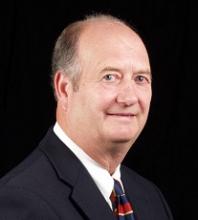 In spite of the June swoon, the second quarter was by historical standards a good one for the stock market as defined by the Standard and Poor's 500. Many analyst blame the down turn on the Federal Reserve for indicating it would begin to slow down its quantitative easing perhaps later this year. An interesting reaction since such a move indicates that the economy is beginning to gain some momentum of its own. Based on price to earnings ratios it appears stocks are still fairly priced. In order for stock prices to continue to move up and be sustainable, earnings will also need to increase. Most of the economic data such as employment and consumer behavior are providing an environment for more growth in stock values.

Since corporate profit margins are at or near historical highs, it will take good management to generate higher earnings. There is concern that rising interest rates could slow profits, but once again by historical standards rates are very low and should not be a hindrance yet. In the short term volatility may cause stock prices to rise or fall more than fundamentals would indicate. The increased volatility is due to easier access to the market and the proliferation of information whether relevant or not. The third quarter has been one of the weaker ones for stocks with September being one of the worst performing months. It will be interesting to see what happens in 2013.
The American Hero Portfolios did not fair quite as well as the Standard and Poor's 500 for the quarter or over the last year. Much of the growth of the market has come from the cyclical sectors which is typical in the early phases of market upturns. The American Hero Portfolios have been underweight in these sectors thus not fully participating in the gains. The American Hero Portfolios have also had more exposure to Real Estate Investment Trusts which have experienced an overreaction to interest rate fears. The portfolios are also overweight in the defensive sector which has been a drag on performance.
On the bright side the portfolios are overweight in the sensitive sectors which usually do best during the more steady growth periods and do not react as strongly with corrections. The later part of the second quarter and first week of July seem to confirm this as the portfolios trended some better. Time will tell if that trend can be maintained. The ongoing monitoring is keeping close tabs on the companies that have detracted from overall performance. At this point no other companies in the American Hero Universe have emerged with any compelling reasons to merit a change.
Outside of the annual rebalancing (usually first quarter), the third quarter has been the most active for changes to the concentrated portfolio. The index is driven completely by the universe. Since the annual review of all America Hero Companies was completed during the second quarter, the corresponding changes to the index were done by quarter end. Any other changes to the index will be based on the identification of new heroes.
George Parks, CFP
Chief Investment Officer
---
Research Summary
as of June 30, 2013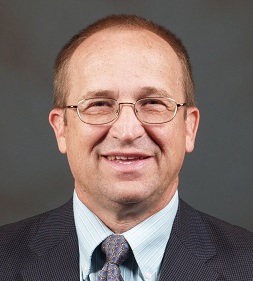 Benny Van Huss Research Analyst
American Hero Companies - beginning of quarter: 115

Public companies considered for Hero designation: 0

Public companies gaining Am Hero designation: 3

Public companies losing Am. Hero designation: 5

Am Hero Companies receiving annual review : 69

American Hero Companies - end of quarter: 113

American Hero Company candidates - end of qtr: 46
---
Investment Performance
as of June 30, 2013
| | | | | | |
| --- | --- | --- | --- | --- | --- |
| 6/30/2013 | 1 year (simple) | 3 years (annual) | 5 years (annual) | H. Equity inception 4/30/04 (simple) | H. Index inception 12/31/09 (simple) |
| Americans Hero Equity | +15.70 | +17.06 | +6.99 | +97.74 | N/A |
| American Hero Index | +18.32 | +16.84 | N/A | N/A | +59.31 |
| Wilshire 5000 Equal Weight (main benchmark) | +25.97 | +13.34 | +12.11 | +113.18 | +51.35 |
| S&P 500 Total Return (see note 4) | +20.60 | +18.45 | +7.01 | +75.48 | +55.14 |
---
Disclosures
Figures are shown as percentages (%).
An allowance of 1% per annum for fees and/or expenses has been deducted from both models which reflects an estimate of fees charged by American Values Investments. Most financial advisors will charge additional fees. No fees were deducted from the benchmark return figures.
The primary benchmark is the Wilshire 5000 Index Equal Weight which contains over 6,500 stocks that trade in the U.S. including issues on the New York Stock Exchange (NYSE), NASDAQ Stock Market, and the American Stock Exchange (AMEX). It is often referred to as the 'Total Market Index' because it covers a wide variety of publicly traded companies. Performance assumes all dividends are reinvested; you cannot invest directly in the index. We use an "equal weighted" index as a benchmark because once each year we adjust all of our holdings so that each individual stock postiion represents an equal dollar amount (or close to an equal dollar amount) of the portfolio.
We believe the Wilshire 5000 Equal Weight index is a reasonable benchmark on which to evaluate the financial effectiveness of our individual equity selections. The S&P Total Return index is shown to give an idea of how an "equal weighted" strategy might compare to other "cap-weighted" indexes.
The above figures were computed by a third party, Bridge Portfolio.
One, three and five year figures are annualized returns. The "since inception" returns are simple total returns.
The figures are not audited and do not represent performance of individual accounts.
The performance is based on an investment of $100,000 at inception and includes market appreciation/depreciation and dividends.
The American Hero Equity Model is a concentrated (20-30 stocks) selected exclusively from the American Hero Universe, equal weighted representing at least 7 of 10 sectors as defined by Standard & Poor's. The stocks can range from small to large and from value to growth as defined by Morningstar. Any sector represented is at least 50% of the S&P 500 weighting and no more than 200%. No stock represents more than 5% of the model at initial purchase. The model is rebalanced annually. The stocks are selected based on a proprietary investment merit analysis based on 10 -15 fundamental matrices.
The American Hero Index Model consists of the top scoring companies (currently 76) from the American Hero Universe (currently 122). To be included in the American Hero Universe a company must score a minimum (currently 375) out of 500 on a proprietary analysis of the company's corporate culture. The analysis focuses on the four key values of Integrity, Humility, Diligence, and Caring.
Past performance is no assurance of future results. Investing in equity markets involves risk; you could lose a significant portion or all of your original investment. All recommendations are based on our experience and may or may not have been profitable in the past, now or in the future. These performance figures may not reflect the impact that material economic and market factors might have had on our decision making if we had actually managed clients' accounts.