Dear ,
Here is your quarterly, expanded edition of American Hero News. It contains the following:
American Hero News article - by Carter LeCraw, CFP
Investment Commentary - by George Parks, CFP
Research update - by Benny Van Huss
Investment performance figures as of 9/30/2011
If you have any comments or questions feel free to contact us.
Sincerely,
The American Values Team
October 2011
---
It's the Values, Stupid
October 20, 2011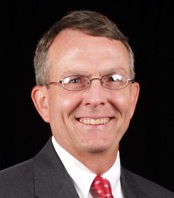 Last weekend our family attended the Values Voter Summit, in Washington DC, an annual conference put on by the Family Research Council. Contrary to Bill Clinton's well-known remark, "It's the economy, stupid", this conference was all about the importance of embracing faith-based values in order to build a strong America. The speaker list was a "who's who" of political and cultural thought leaders including Bill Bennett, John Boehner, Eric Cantor, Laura Ingram, Bobby Jindal, Edwin Meese, General William Boykin, Phyllis Schafly, Gary Bauer, Glenn Beck and most of the GOP Presidential candidates. We questioned whether all of us should attend this event given my 16-year-old son, Peter, would be missing a day of school and my wife, Debbie, would have to redeem some valuable vacation time from work. But, our tentative decision was confirmed on Friday morning as we sat mesmerized by the quality of the speakers and the enthusiasm of the audience. It was truly electric.
No doubt the economy, as well as investment returns, are important. But, we often forget that a healthy economy is the RESULT of applying good values. Presidential candidate Rick Santorum had one of the most compelling speeches to argue this point. He said, "We can not have a strong economy unless we have strong families and strong faith in this country". He also said, "People don't understand why the moral issues are absolutely essential for the economic success of the country". He then went on to give specific economic statistics to give credence to his assertion. I was not the only one wiping away tears as he talked about his efforts to champion pro-family issues in the political arena. Later, as evidenced by the photo above, I had the distinct privilege to meet Senator Santorum and express my appreciation for his comments.
Another of my favorite addresses was given by Governor Bobby Jindal who spoke directly to the subject of why influencing our culture is MORE important than reforming our government. He trumpeted the phrase, "It's the culture, stupid". Summarizing near the end of his speech, he said, "For people to thrive democracy only works as long as the people share our common commitment to doing what is right, to respect for all, to core values, to doing unto others as you would have them do unto you, to selflessness, ... peace, patience, kindness and self control. Perhaps some of you recognize a few of those phrases in another ancient manuscript." Jindal is right ... values must permeate for America to be strong.
What does all this have to do with investments? Maybe it's because there is so much focus on investment performance that we forget what often leads to long term economic success, ... values. Economic success should not be a company's primary goal, but it IS often the logical result of following good values. For these reasons we, at American Values Investments, try hard to keep values, like Integrity, Caring, and Courage as our main criteria for selecting stocks. We believe companies that exhibit these qualities; we call them American Hero Companies, have a reasonable opportunity to produce satisfactory long-term investment returns. More importantly, we feel investor support of these companies will help build a better, brighter America for us and our children.
Carter LeCraw, CEO
American Values Investments, Inc.
---
Investment Commentary
Third Quarter 2011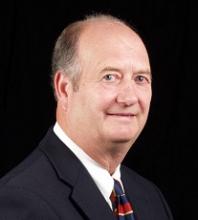 The investment adage 'Sell in May and go away' referred to in a previous commentary would have been good advice to follow this year. Hindsight is often 20/20. As the performance table shows the relative performance of the American Hero Portfolios was in line with the benchmarks. This performance was helped by the portfolios use of high quality or fundamentally sound companies and a slightly more defensive approach than the indices shown. Defensive means investing in sectors and industries less affected by the business cycle and interest rates. The other categories are sensitive and cyclical with cyclical being most affected by current economic cycles. The defensive sectors are health care, consumer staples, and utilities. The sensitive sectors are technology, industrials, energy, and telecommunications. The cyclical sectors are financials, consumer discretionary, and materials. The American Hero Portfolio is under weighted in the financial sector and over weighted in consumer staples for an overall more defensive weighting.
As we move into the 4th quarter with a good riddance to the third we will as is our strategy watch fundamentals. Stock prices seem to be fairly valued based on these fundamentals, which means earnings will need to grow for stock prices to move higher. Of particular interest is the divergence of stock analysts' view of the prospects of improving earnings and that of the economists. There will always be the emotional sub plot and the media's sensationalism adding to the volatility. September and October have the reputation of being the most difficult for stocks. The good news is that historically stocks have performed better than average during November, December, and January.
---
Research Summary
9/30/2011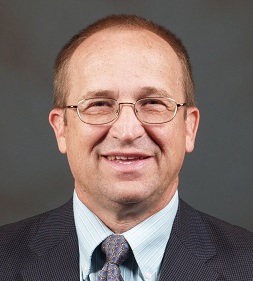 Benny Van Huss - Research Analyst
American Hero Companies beginning of period 117

Companies considered for Hero designation 17

Companies gaining American Hero designation 8

Companies losing Hero designation 1

Companies receiving annual review 14

American Hero Companies end of period 125

Approved American Hero Candidates 49
---
Investment Performance
9/30/2011
9/30/2011

1 year

3 years
5 years
H. Equity inception
4/30/04

H. Index inception
10/31/09

Americans Hero Equity
+4.62
+2.75
+2.57

+49.18

N/A

American Hero Index

+2.06
N/A
N/A
N/A
+22.67
Wilshire 5000 Equal Weight
-13.93
+7.63
+0.10
+37.96
+5.23
Other cap-weighted indexes for reference only (note #4)
9/30/2011

1 year

3 years
5 years
H. Equity inception
4/30/04

H. Index inception
10/31/09

Dow Jones TR
with dividends

+3.83
+3.15
+1.37

+29.14

+18.33

S&P 500 TR
with dividends

+1.14
+1.23
-1.18
+18.85
+13.53

Wilshire 5000TR
with dividends

+.32
+1.85
-0.51
+25.48
+15.18
---
Disclosures
Figures are shown as percentages (%).
An allowance of 1% per annum for fees and/or expenses has been deducted from both models which reflects an estimate of fees charged by American Values Investments. Most financial advisors will charge additional fees. No fees were deducted from the benchmark return figures.
The primary benchmark is the Wilshire 5000 Index Equal Weight which contains over 6,500 stocks that trade in the U.S. including issues on the New York Stock Exchange (NYSE), NASDAQ Stock Market, and the American Stock Exchange (AMEX). It is often referred to as the 'Total Market Index' because it covers a wide variety of publicly traded companies. Performance assumes all dividends are reinvested; you cannot invest directly in the index. We use an "equal weighted" index as a benchmark because once each year we adjust all of our holdings so that each individual stock postiion represents an equal dollar amount (or close to an equal dollar amount) of the portfolio.
We believe the Wilshire 5000 Equal Weight index is a reasonable benchmark on which to evaluate the financial effectiveness of our individual equity selections. The additional index figures are shown to give an idea of how an "equal weighted" strategy might compare to some of the more traditional "cap weighted" indexes.
The above figures were computed by a third party, Bridge Portfolio. The figures were then lowered by 1% per annum as an estimate of fees and expenses that might be charged by American Values Investments.
One, three and five year figures are annual percentage returns. The "since inception" returns are cumulative percentages.
The figures are not audited and do not represent performance of individual accounts.
The performance is based on an investment of $100,000 at inception and includes market appreciation/depreciation and dividends.
The American Hero Equity Model is a concentrated (20-30 stocks) selected exclusively from the American Hero Universe, equal weighted representing at least 7 of 10 sectors as defined by Standard & Poor's. The stocks can range from small to large and from value to growth as defined by Morningstar. Any sector represented is at least 50% of the S&P 500 weighting and no more than 200%. No stock represents more than 5% of the model at initial purchase. The model is rebalanced annually. The stocks are selected based on a proprietary investment merit analysis based on 10 -15 fundamental matrices.
The American Hero Index Model consists of the top scoring companies (currently 76) from the American Hero Universe (currently 122). To be included in the American Hero Universe a company must score a minimum (currently 375) out of 500 on a proprietary analysis of the company's corporate culture. The analysis focuses on the four key values of Integrity, Humility, Diligence, and Caring.
Past performance is no assurance of future results. Investing in equity markets involves risk; you could lose a significant portion or all of your original investment. All recommendations are based on our experience and may or may not have been profitable in the past, now or in the future. These performance figures may not reflect the impact that material economic and market factors might have had on our decision making if we had actually managed clients' accounts.