Here is our quarterly, edition of American Hero News.
It contains:
American Hero News Article
Investment Commentary
Research Update
Investment Performance updated to 12/31/2012
Sincerely,
The American Values Team
January 2013
---
Investor "Buy"cotts
January 11, 2013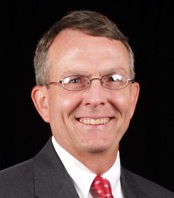 For decades boycotts have been used by Americans as a tool to voice their opinion and, hopefully, bring about change. Some notable boycotts include our government's boycott of the 1980 Summer Olympic games, the 1955 Montgomery bus boycott and, what one source describes as "the most notorious boycott to take place on US soil", the colonists boycott of the East India Tea Company which, ultimately, led to the Boston Tea Party in 1773.
But there is a new concept that eliminates the stigma of offending the targeted party in a boycott. It is simply the reverse and is called a "buycott". Instead of offending by avoiding it encourages by supporting the targeted party. Recently, one of the most visible examples was the buycott for Chic-fil-A. Thousands of people flocked to their stores nationwide to show support for their stand on the Biblical definition of marriage. It turned out as the biggest one-day revenue generator for the almost 70-year-old franchise. By the way, here's a link to a thoughtful article about buycotting from Faith-Driven Consumer.
Another form of buycotting that very few have even considered, the positive effects of which could be huge, ... investor buycotts. Buying products and services from companies has an immediate and positive affect, but a one-time purchase of a company's stock is a way to provide short and long term support. Obviously, the best combination for encouraging and supporting favored companies is purchasing their products AND buying their stock.
Imagine the positive effect on our nation's culture if the majority of American investors began using their trillions of dollars of investment capital to "buycott" companies that support their values? It would, not only strengthen those companies, but also provide excess capital (and there would be billions of excess capital) to spawn other such values-driven companies.
Investor buycotting is still in its infancy. Maybe the recent interest in consumer buycotts will spark more investor buycotts; both of which can have a profound and positive effect on America.
Carter LeCraw, CFP
CEO, American Values Investments, Inc.
---
Investment Commentary
January 2013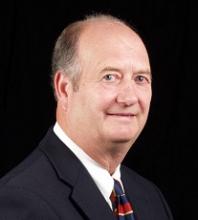 American Values Investments' strategy entails a long term focus; therefore we do not put much effort or have much confidence in short term market predictions. A couple of high level observations may shed some light on the difficulty in making such forecasts. First from the fundamental perspective of price earnings ratios stocks as defined by the S&P 500 appear to be fairly priced. Secondly from the technical point of double digit gains a case can be made for a correction in the near future or that there is more upside before a correction down the road. There are a multitude of other fundamental and technical factors that can be used to justify a bear or bull view of 2013, not to mention the geo-political issues such as the debt ceiling and Middle East unrest. Then there are the unknowns. Basically, there is a case foe about any scenario you desire. Some model will even get it right. All market cycles have ups and downs, and we have been in a range bound market for 12-15 years about the average before a new upward trending cycle.
American Values Investments employs two investment models. One includes the entire universe of stocks, currently around 115, that have scored well enough on our proprietary research analysis to be designated as an American Hero Company. The second model is a diversified ( 9 of 10 sectors represented) concentrated (20-30 stocks) group of stocks from the American Hero Companies that appear to have the best long term investment merit from a fundamental standpoint. We have used this model for nearly ten years and constantly monitor it for compelling reasons to make changes. Over the course of a year we have changed as many as 6-8 and as few as 2-3. Basically we attempt to invest in quality stocks and rebalance them to an equal weight annually. The rebalancing is to ensure that we practice the discipline of 'selling high' and 'buying low'.
In the current era of historically low interest rates, one of the more popular investment strategies has been one that incorporates dividends as the driver. The Bush tax cuts also added to the attractiveness of dividends. Dividend yield and dividend growth are two of the twelve to fifteen fundamental metrics we use to determine investment merit. Companies that pay regular dividends have tended to perform better in the long term and companies that grow those dividends seem to do a bit better. Companies that pay dividends appear to run 'tighter ships'. Going forward we plan to continue to use dividends in our analysis and will try not to let the 'tax tail wag the dog'.
American Values Investments is committed to a long term strategy that believes good fundamentals will lead to market competitive results. Good economic conditions enhance these fundamentals and encourage growth. Poor economic conditions erode the fundamentals and make growth more challenging. In the long run the biggest risk to stocks is poor economic conditions. One of the roles of governments is to try to create conditions for favorable economic conditions. That role is very difficult because what is favorable to one country may be unfavorable to another. Not only is it hard to know what policy is best but also to determine how and how far. Leading up to the depression the US government tightened money instead of easing and when it did not work continued in that direction instead causing an even slower recovery. The question now is when to transition from easing to tightening. It seems the US economy has stabilized and when will easy money keep interest rates and the currency lower than what the global economy needs for its recovery.
American Values investments operates under the premise that equities are a viable option as an investment for the long term and endorse the concept that some level of exposure is appropriate for most investors in all cycles. We also believe it is best to invest in companies rather than markets. Companies can have profound influences on our culture with their products/services and how they do business. Our in depth (280+ item) analysis gives us the tool to determine which companies we feel have the values to have the most positive impact.
George Parks, CFP
Chief Investment Officer
---
Research Summary
Year end 2012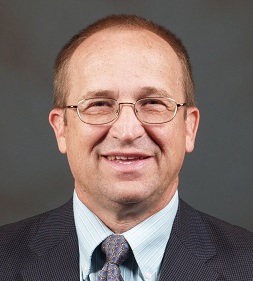 Benny Van Huss, Research Analyst
American Hero Companies beg. of year 125

Companies considered during quarter 150

Companies gaining Am Hero designation 9

Companies losing Am Hero designation 16

Companies receiving annual review 124

American Hero Companies end of period 118

Approved American Hero Candidates 49
---
Investment Performance
12/31/2012

12/31/2012

1year
(simple)

3 years
(annual)

5 years
(annual)

H. Equity inception 4/30/04
(simple)

H. Index inception 12/31/09
(simple)

Americans Hero Equity

+12.41
+13.60
+3.12
+81.21
N/A

American Hero Index

+13.76

+13.04
N/A
N/A
+44.46

Wilshire 5000 EW (4)

+18.9
+8.55

+5.22

+80.17

+27.92

S&P 500 TR (4)

+16.00

+10.87

+1.66

+54.17

+36.30
---
Disclosures
Figures are shown as percentages (%).
An allowance of 1% per annum for fees and/or expenses has been deducted from both models which reflects an estimate of fees charged by American Values Investments. Most financial advisors will charge additional fees. No fees were deducted from the benchmark return figures.
The primary benchmark is the Wilshire 5000 Index Equal Weight which contains over 6,500 stocks that trade in the U.S. including issues on the New York Stock Exchange (NYSE), NASDAQ Stock Market, and the American Stock Exchange (AMEX). It is often referred to as the 'Total Market Index' because it covers a wide variety of publicly traded companies. Performance assumes all dividends are reinvested; you cannot invest directly in the index. We use an "equal weighted" index as a benchmark because once each year we adjust all of our holdings so that each individual stock position represents an equal dollar amount (or close to an equal dollar amount) of the portfolio.
We believe the Wilshire 5000 Equal Weight index is a reasonable benchmark on which to evaluate the financial effectiveness of our individual equity selections. The S&P Total Return index is shown to give an idea of how an "equal weighted" strategy might compare to other "cap-weighted" indexes.
The above figures were computed by a third party, Bridge Portfolio.
One, three and five year figures are annualized returns. The "since inception" returns are simple total returns.
The figures are not audited and do not represent performance of individual accounts.
The performance is based on an investment of $100,000 at inception and includes market appreciation/depreciation and dividends.
The American Hero Equity Model is a concentrated (20-30 stocks) selected exclusively from the American Hero Universe, equal weighted representing at least 7 of 10 sectors as defined by Standard & Poor's. The stocks can range from small to large and from value to growth as defined by Morningstar. Any sector represented is at least 50% of the S&P 500 weighting and no more than 200%. No stock represents more than 5% of the model at initial purchase. The model is rebalanced annually. The stocks are selected based on a proprietary investment merit analysis based on 10 -15 fundamental matrices.
The American Hero Index Model consists of the top scoring companies (currently 76) from the American Hero Universe (currently 122). To be included in the American Hero Universe a company must score a minimum (currently 375) out of 500 on a proprietary analysis of the company's corporate culture. The analysis focuses on the four key values of Integrity, Humility, Diligence, and Caring.
Past performance is no assurance of future results. Investing in equity markets involves risk; you could lose a significant portion or all of your original investment. All recommendations are based on our experience and may or may not have been profitable in the past, now or in the future. These performance figures may not reflect the impact that material economic and market factors might have had on our decision making if we had actually managed clients' accounts.