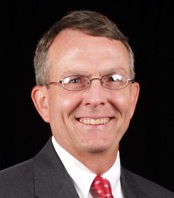 Hobby Lobby is wonderful example of how faith and values can combine to shine a bright light in America's marketplace. The company has been hugely successful with over 500 stores in 42 states. As a result of this incredible success, David Green, whose family owns 100% of the company, has a net worth estimated at 4.5 billion ranking him 79th in Forbes' list of most wealthy Americans.
Why has Hobby Lobby been so successful? It may be in large part due to the Biblical values imbedded in the corporate culture. The following comments by Green are revealing: "You can't have a belief system on Sunday and not live it the other six days." He also said, "God tells us to go forth into the world and teach the Gospel to every creature. He doesn't say skim from your employees to do that."
In keeping with the last comment, Green has been raising the minimum wage for employees one dollar each year since 2009. It now stands at $13 per hour. To give employees time to rest and show reverence for the Sabbath Hobby Lobby is closed on Sundays forfeiting enormous revenue potential. An additional "perk" for employees are in-house chaplains who are there to counsel and comfort when needed.
Green also uses local media to influence and inspire others. Ads are, at times, run on Christmas and Easter reminding readers of America's Biblical foundations. Given their support for America's values, particularly religious freedom, it is not surprising that Hobby Lobby is currently challenging the federal government's requirement to offer certain health benefits which many feel run contrary to the Christian faith.
In keeping with Green's view that God is the ultimate owner of the business he has decided, upon his death, to give 90% of the company's income away to Christian causes. In addition to these future plans, it is estimated that Green has already given away more that $500 million. Green seems particularly interested in ministries that are willing to share the Gospel of Jesus Christ. He believes that Christians should, not only be feeding the poor, but also sharing the truth of the Bible. On that note he commented, "If I die without food or without eternal salvation, I want to die without food."
It's too bad Hobby Lobby is private or they would be a great candidate for designation as an American Hero Company. Nevertheless, their business shines as a wonderful example for other companies both large and small, private and public. (On October 8, 2012, Forbes published an in-depth article on Hobby Lobby. Here is the link.)
Thank you, David Green and the rest of the team at Hobby Lobby for inspiring America.